Enter the Kaabo Mantis 8.. Could this be the perfect build with the perfect speed delivering the perfect ride? For me, let's talk about it and find out why this is my new favorite electric scooter, [ Music ]? What'S up youtube universe, this is jacob dark and if you're new here, i'm someone who's always trying to get my hands on the latest gear to test review and give my opinion to help everyday people, just like me make that final purchase decision. Now, if you decide to buy the mantis eight for yourself and want to save 150 off the retail price, you can do so by using the link in the description below now. Let'S not waste any more time and get into today's video, the cabo mantis 8 retails at 1099 and is a mid-tier price, meets performance electric scooter for those looking for the best bang for your buck. Before we do some testing, let's go over the specs and features of this scooter, starting with the left side of the handlebar you'll, find your foam grips, which are pretty comfortable to hold no complaints there, zero slip or issues other than being prone to getting a little Dirty so far above the grip, we have your bell to alert pedestrians, your rear brake lever. Then we have your controls, which the top button can turn the scooter's led lights on and off and a feature i haven't seen in a scooter before we have buttons to turn on your left and right, blinker, which i think in the name of safety, especially for Those who plan to ride these on roadways with cars is a huge feature. There is also a button for a horn which seems to be not working or just missing altogether in the middle you'll notice. There'S four screws which were used to tighten the handlebar to the stem, as it was the only thing not already assembled out of the box below that we have a latch which is used for attaching the handlebar to the rear end of the deck. So you can fold up the scooter for portability more on that in a few on the right side, we have your eco and turbo button, as well as your single and dual motor buttons and as you'll see in my tests coming up, they make quite a big Difference my only complaint here is since it's not a push-in type of button, there's no real way to know which mode you're in other than testing the differences in acceleration up top. We have your sine wave lcd controller, which can be powered on by holding the power button down on the screen. We have the gear you're in your speedometer, your odometer and your battery status, icon, tapping the power button and then mode button allows you to switch the gear that you're in one being the slowest three, the fastest, [ Music, ] toggling mode allows you to switch from Odometer to trip and other settings letting you customize your display and holding the power button down, turns the scooter off [ Music ]. On the side of the controller. We have your acceleration lever and below that your front, disc, brake lever. All components can be loosened up with the included tool and customized to fit your hands on the front. I'Ve attached this awesome accessory that was included a zip up pouch, which is just big enough to house your wallet, keys, a bottled water, a cell phone or whatever goodies you'd like to bring along on your trip. As you can see inside there's flexibility in storage space, which is protected by a hard – what i believe is plastic or foam casing. Let'S talk about portability at the bottom of the stem is a really easy to use twist and tighten collar system once you've pulled back. The levers and loosen the screws simply lift up and begin to fold back the stem. I apologize for the camera work here, it's kind of hard to hold the camera and do it at the same time once folded back use. The latch i mentioned earlier in the center of the handlebar to lock it in place to the rear, deck and you're now good to go to store it in your trunk or whatever space you have when traveling at about 45 inches long and only 53 pounds. It'S easy to pick up and carry to take anywhere. The deck is covered with a rubber top making it easy to grip and measures about 8 inches wide about 18.5 inches long with a full clearance of about 25 inches when using the rear foot rest. The deck has a 5.5 inch clearance height has a solid metal kickstand that won't be breaking anytime soon and to the front. Your battery charger port, which connects to the 48 volt 13 ah battery, which takes about three hours to charge and gets up to about 25 miles per charge. The 8 in mantis 8 stands for the 8 inch tubeless pneumatic tires, which i found to be perfect for pavement and roadways and in combination with the front and rear type c shock absorbers, make a super comfortable ride for city dwellers. Like myself, it uses dual suspension. Dual front and rear 120 millimeter disc brakes, which admittedly take just a little bit longer than i'd like for sudden stops, but once you've got a feel for it are as effective as needed. Let'S take a second here just to admire this shot. The scooter's dual 500 watt brushless motors really make a big impact as you'll see in my upcoming acceleration test, and i think that, having that second motor really adds punch that helps you take on steeper hills and hang with traffic. I'M a big fan of the led light system here, as a lot of scooters, tend to have just front and back lights and having those side leds across the deck really gives it a dynamic look, there's no way you're not going to be visible in traffic. All those features housed in an all-black sleek aluminum alloy frame, but the most important question remains: how does it actually perform? Let'S get it on the road and run those tests. Here we are at a newly built business strip parking lot, which has just enough roadway to simulate a small speedway and run my acceleration test. Let'S test every speed option available and see the difference: [, Music, ], so [, Music ]. One of the things i love about this scooter is due to its mid-sized frame. I found it to be the perfect size scooter for my 5 6 self and because of that, it's easier to control than other scooters. I'Ve tried it can support up to pounds. There'S no stem wiggle, no stem shake and overall feels natural, just the way nature intended for the first time, i'm using a scooter that feels like it was made for me, and i have zero nervousness about twists and turns there's a slight hill here. I'D say, probably about 15 degrees, so let's run a small hill test to determine what mode would be needed to clear it: eco single motor mode, one nope – not quite almost there come on mission accomplished and just for fun, turbo duo, motor mode 1.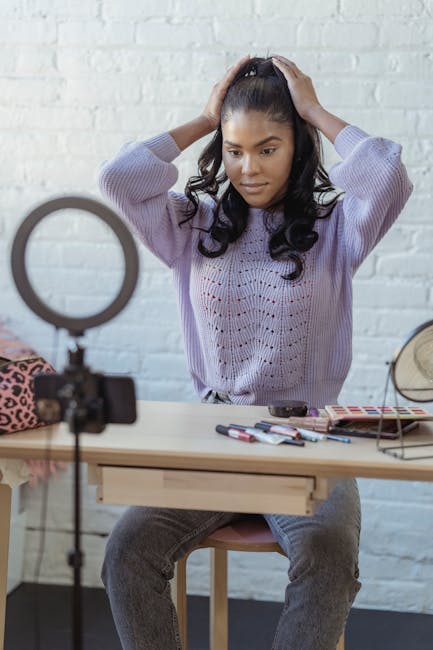 As you can see, any mode from this point on will have no problem at 15 degrees. Since it was a nice day, i decided to bring it to a local trail. I frequent for some extended ride time: [, Music, ], [, Music, ], [, Music, ], [, Music, ], so [, Music, ], [ Applause ]. So who is the mantis eight for anyone? Who'S been using entry-level scooters and wants to step up to the power of having dual motors in a compact, lightweight performance, driven body, with a price tag, much more affordable than most dual motor scooters that market themselves as all-terrain powerhouses. If your primary use will be in the city going to school work or just exploring anywhere with an urban commute, the mantis 8 is one i'd highly recommend, and as of this, video is my new favorite scooter. That'S going to do it for today. So, as always be sure to hit that subscribe button and that notification bell, so you can be alerted each time. I upload more content so until next time. Thank you for watching stay tuned and have a great day.
Read More: This 40MPH Electric scooter is AMAZING! Varla Eagle One
Read More: Varla Pegasus Would Be the Hi-Tech Transport for Commuter.